1) Enter All your Birth details in the Natal Chart Calculator and Click Calculate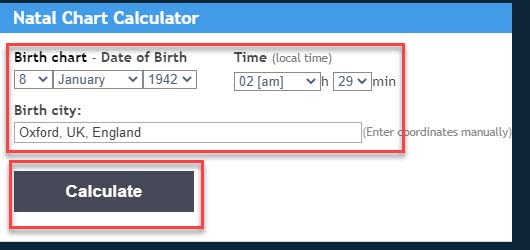 2) Copy all the Planets Astrological Data from the the Natal Chart Calculator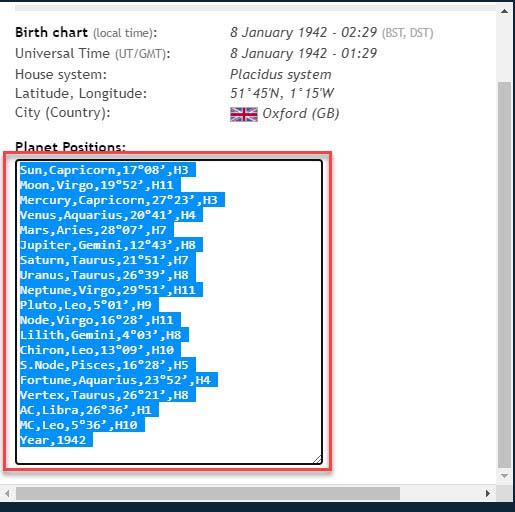 3) Paste the Planets Astrological Data into dedicated Text Area and
click IMPORT NATAL CHART DATA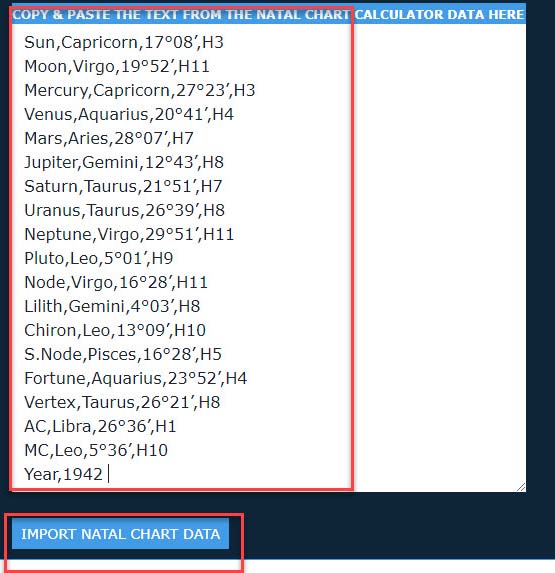 4) Check All the fields on the Galactic Report.
After that, click on BASIC REPORT or EXTENDED REPORT

The EXTENDED REPORT has more details/options but requires more Astrology knowledge.
The most Significant Star connections are the Conjunt, then Opposite.
Trine, Sextile and Square button option adds to the complexity of your soul history.
SHOW DEGREES button will display the Degrees (0 to 29) and Minutes (0 to 59).